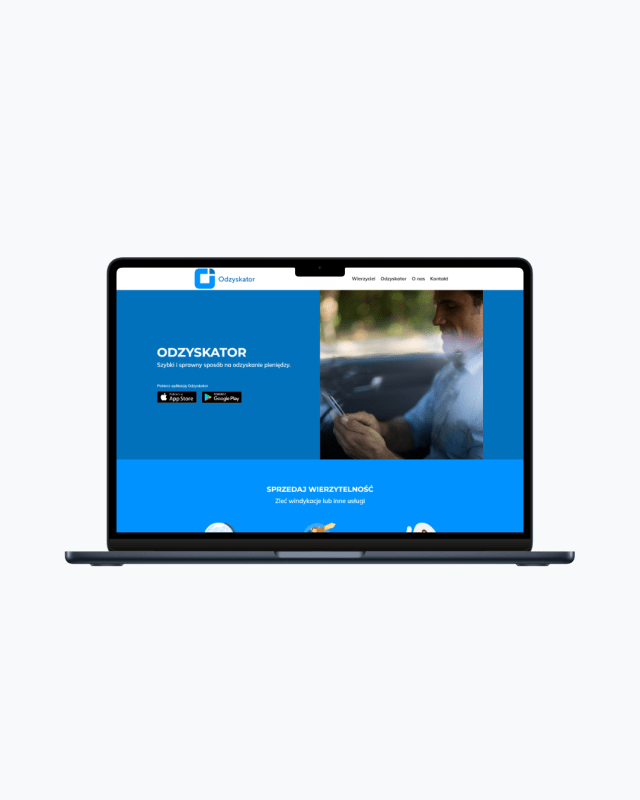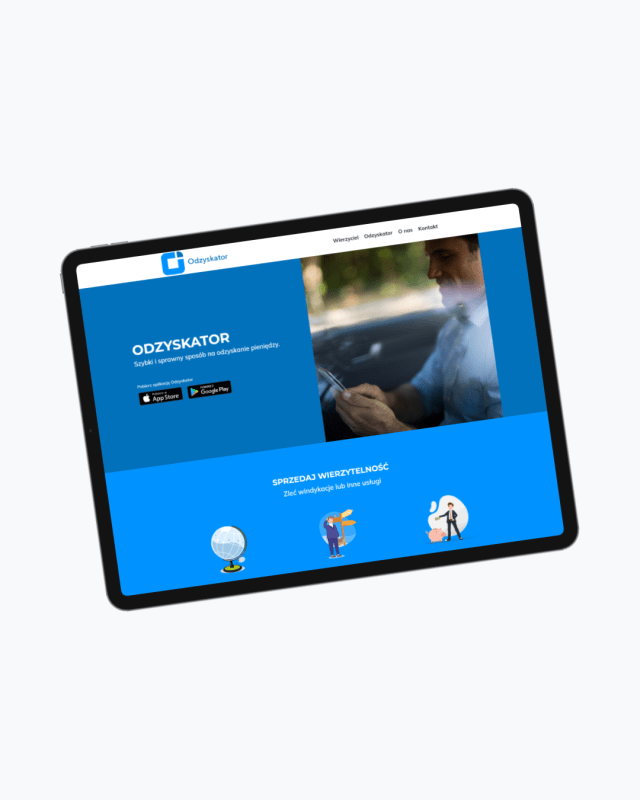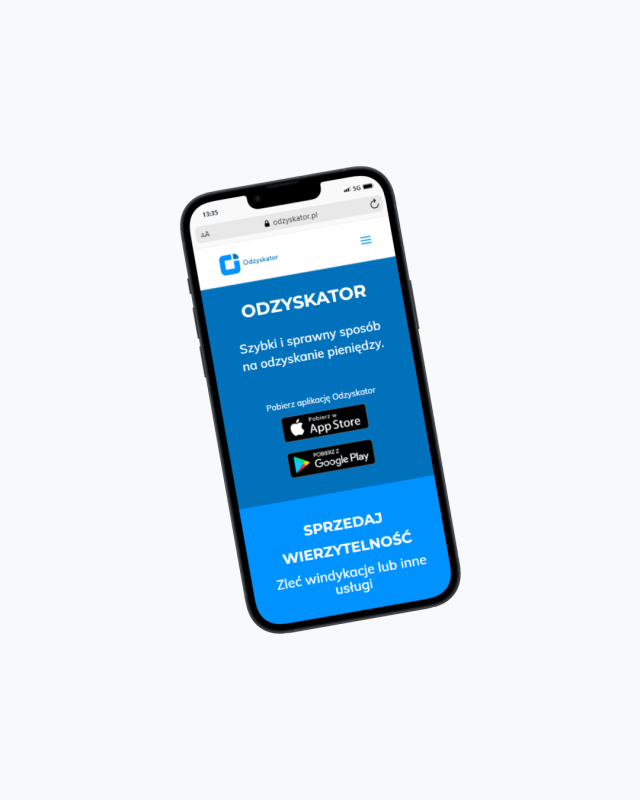 Website design Odzyskator.pl is a simple and functional landing page based on the CMS system. This page consists of dedicated forms that are displayed in the form of pop-ups, which allows you to collect valuable information from users.
One of the key technical aspects of the site Odzyskator.pl are dedicated forms that appear when the user enters the website or after a certain period of time. These forms allow you to collect contact information from users and make it easier to make contact with potential customers.
Additionally, website Odzyskator.pl is very easy to use, which allows you to navigate the website quickly and intuitively. Thanks to this, users can quickly find the information they are interested in and fill in the forms.
It is also worth noting that website Odzyskator.pl is based on the CMS system, which allows for easy and effective management of the website content. Thanks to this, website management becomes much simpler and more intuitive.
Website design Odzyskator.pl is an ideal solution for companies that want to gain new customers and increase their sales. Thanks to dedicated forms and an easy-to-use website structure, this simple landing page will allow you to achieve your business goals.
Task
Website, landing page, dedicated contact forms
Strategy

Odzyskator.pl

Client

Masovian Auction Company Sp. z o. o