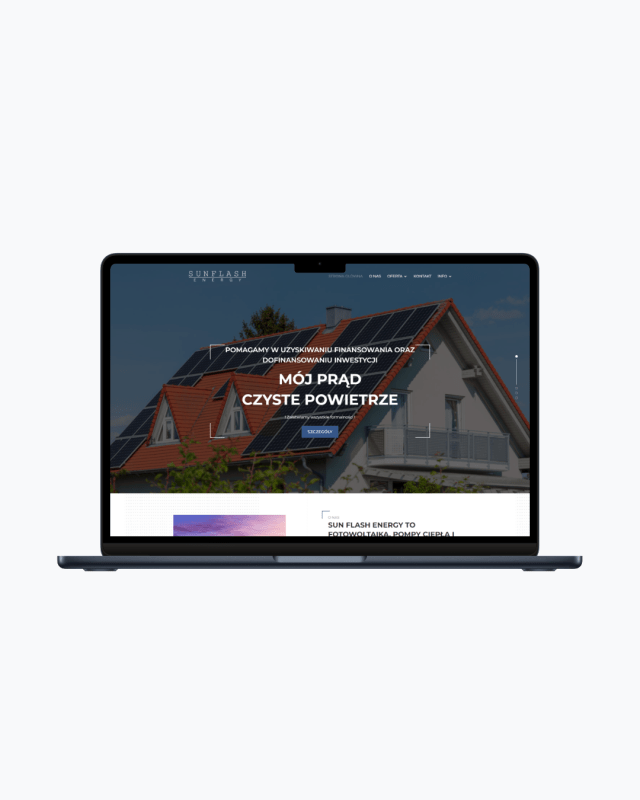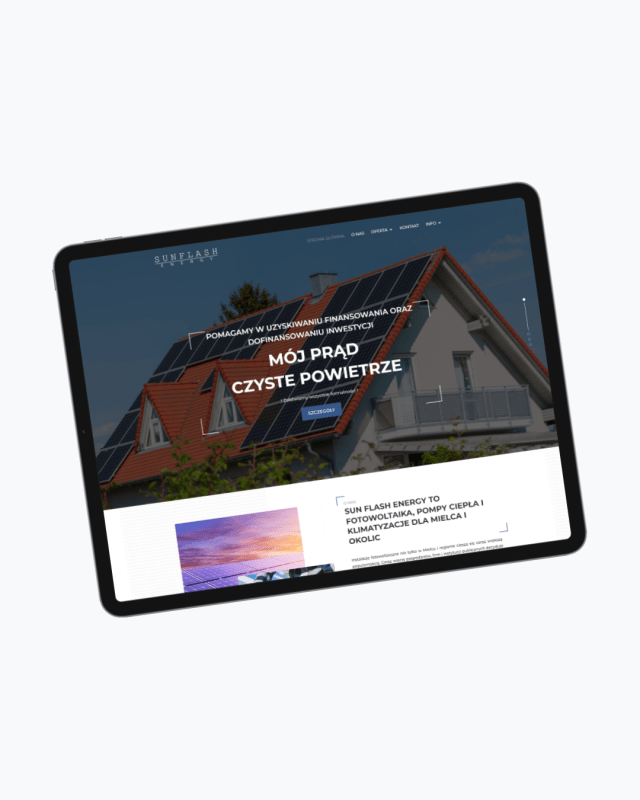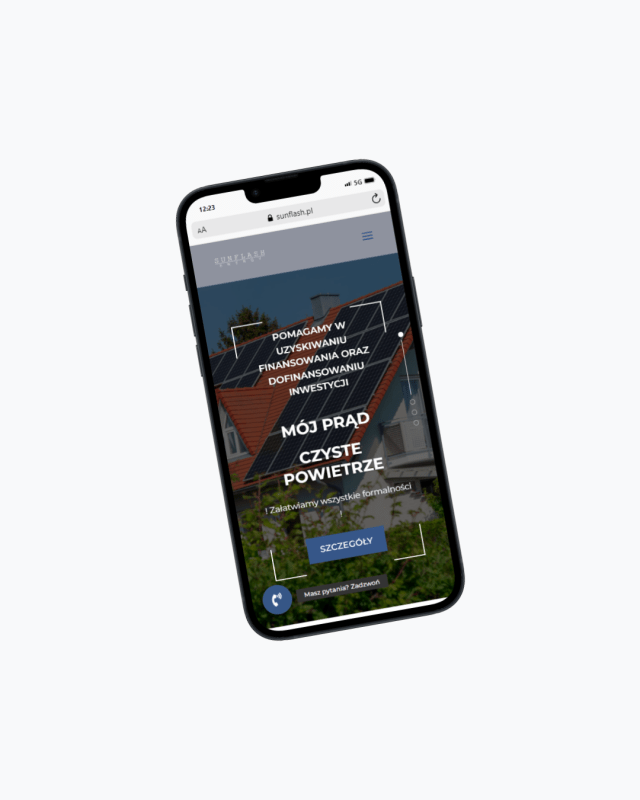 Website sunflash.plis a project based on CMS system, which was designed with a photovoltaic company in mind. This website is characterized not only by a beautiful and modern look, but also by high functionality.
Thanks to the use of the latest technological solutions, this site offers an intuitive user interface that allows you to easily navigate the site and find the information you need. In addition, thanks to the CMS system, content management on the website is simple and intuitive.
The extensive offer of the photovoltaic company has been presented in a clear way, which allows potential customers to quickly find the products and services they are interested in. This website also has a blog, which is a valuable source of knowledge about photovoltaics and renewable energy.
If you are looking for a contractor for your photovoltaic website project, it is worth using the services of professionals who will create a website tailored to your needs and requirements.
Task
Website with CMS, Blog, Extended offer, Slider
Strategy

https://sunflash.pl/

Client

Sun Flash Energy SC