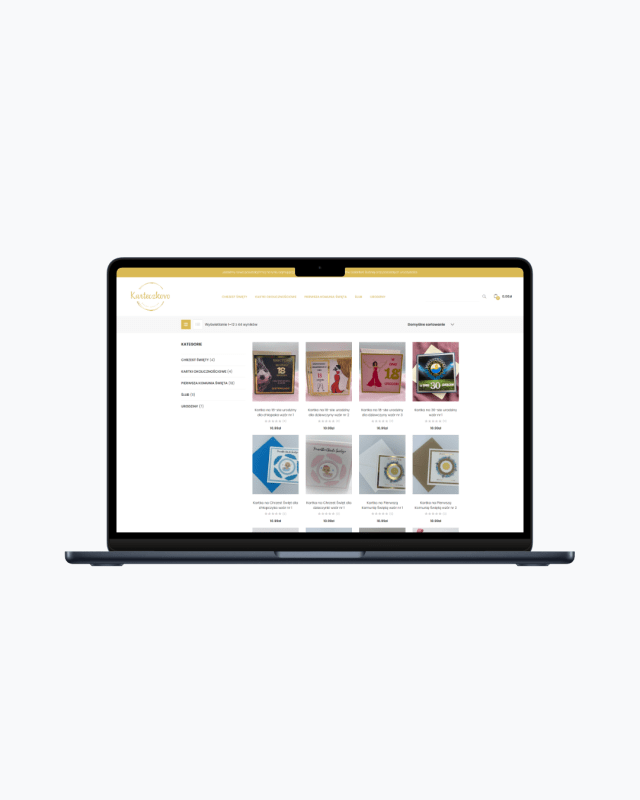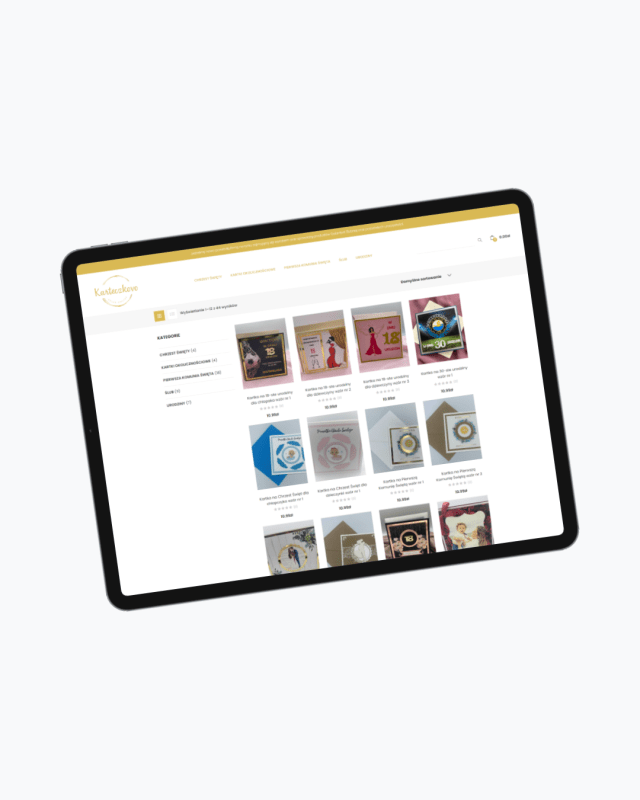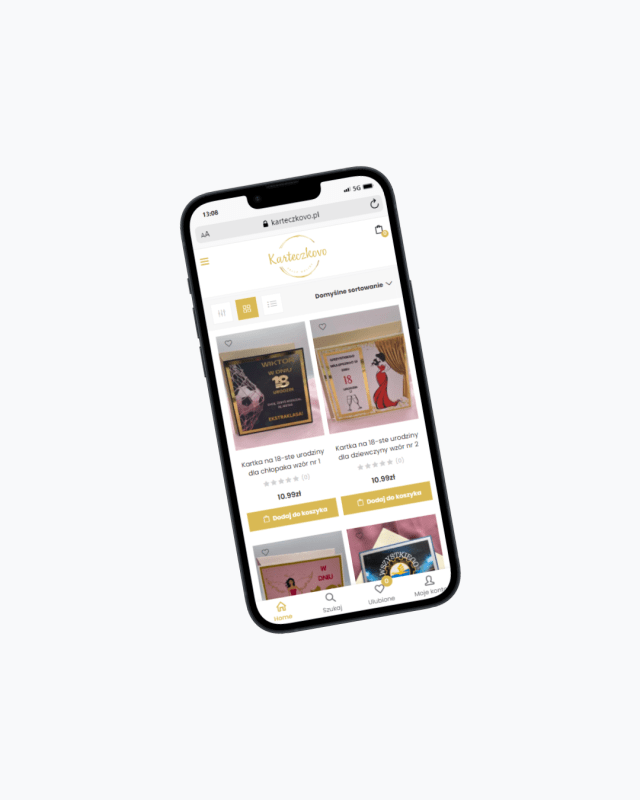 The project Karteczkovo.pl is online shop based on the CMS system, the purpose of which is to sell cards for various occasions. This website offers convenient and secure online shopping thanks to an advanced online payment system.
One of the key technical aspects of the website Karteczkovo.pl is the ease of managing the product offer. The store allows you to quickly add new cards to the offer, as well as easily and intuitively manage existing products. Thanks to this, store management is simpler and more effective.
Website Karteczkovo.pl has also been designed for easy product search by customers. Thanks to the advanced search engine, shoppers can quickly find the cards they are interested in, which translates into a better shopping experience.
It is also worth noting that the Karteczkovo.pl website has been designed with responsiveness in mind. Thanks to this, store displays correctly on various devices such as computers, phones and tablets, which translates into more customers and sales.
Additionally, online shop Karteczkovo.pl also offers advanced functionalities related to integration with delivery systems. Thanks to this, the customer can conveniently and easily order products, and then track their way to their destination.
To sum up, Project Karteczkovo.pl this innovative online store, which offers convenient and safe shopping of cards for various occasions online. This website offers easy product offer management, an intuitive search engine, responsiveness and advanced functionalities related to integration with delivery systems.
Task
Online store, online payment integration, inpost integration and couriers
Strategy

https://karteczkovo.pl/

Client

Karteczkovo Patrycja Ogara